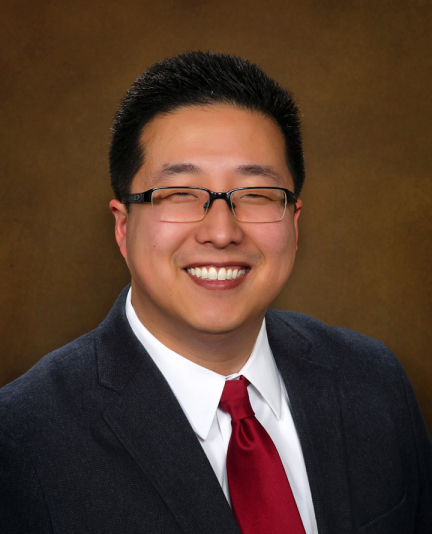 Focus Areas
Community Engagement
Education & School Safety
Health & Behavioral Health
Dr. Howard Liu is a nationally recognized psychiatrist, educator, workforce expert, social media innovator, and healthcare administrator at the University of Nebraska Medical Center (UNMC). He serves as the Chair of the UNMC Department of Psychiatry.  Previously, he served as the Director of the Behavioral Health Education Center of Nebraska (BHECN) and as the Assistant Vice Chancellor for Faculty Development at UNMC.
The UNMC Department of Psychiatry has a tradition of innovation since the 1950s when it was a telehealth pioneer. It is committed to training the future interprofessional behavioral health workforce for Nebraska including rural and underserved urban communities.
Regarding workforce development, Dr. Liu is a founding member of the Medical Directors Institute for the National Council for Behavioral Health and is a Consortium member for the Behavioral Health Workforce Research Center at the University of Michigan.  The state workforce center he led from 2011 to 2019 is regarded as a best practice in mental health and substance use innovation.
Dr. Liu is an innovative teacher and an expert in faculty development, medical student education and the professional use of social media.  Nationally and internationally, Dr. Liu has presented over 73 peer-reviewed abstracts and is a frequent keynote speaker.  He serves on national committees for the Association of Directors of Medical Student Education in Psychiatry (ADMSEP) and the Robert Wood Johnson Foundation Clinical Scholars Program.  Dr. Liu previously served in educational leadership roles at the American Academy of Child & Adolescent Psychiatry (AACAP) and the Association of American Medical Colleges (AAMC) Group on Faculty Affairs. Dr. Liu is a recipient of numerous educational awards including the Outstanding Teacher Award from the UNMC Faculty Senate and the Creativity in Psychiatric Education Award from the American College of Psychiatrists (ACP).