Location
Great Plains Art Museum
Great Plains Art Museum
1155 Q Street
Lincoln, NE 68508
Congressman Don Bacon will speak about U.S. foreign policy at the University of Nebraska-Lincoln, on Wednesday, October 18, 2017, from 2 PM to 3 PM. The event will be at the Great Plains Art Museum, 1155 Q St, and is free and open to the public and the University of Nebraska-Lincoln community.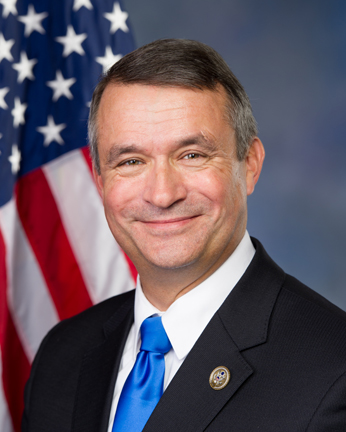 Don Bacon represents the 2nd congressional district of Nebraska. Congressman Bacon served nearly 30 years in the U.S. Air Force, specializing in electronic warfare, intelligence, reconnaissance, and public affairs, before retiring as a Brigadier General. Congressman Bacon is a combat veteran having served four deployments in the Middle East, most notably in 2007 to 2008 in Iraq during Operation IRAQI FREEDOM. His military decorations include the Air Force Distinguished Service Medal, two Bronze Stars, two Legion of Merits, and five Meritorious Service Medals. He was also named Europe's top Air Force Wing Commander. Congressman Bacon was elected to Congress in 2016. He serves on the House Committee on Agriculture, House Committee on Armed Services, and the House Committee on Small Business.
This event is part of the Thomas C. Sorensen Policy Seminar Series of the University of Nebraska Public Policy Center and supported by the University of Nebraska – Lincoln College of Arts & Sciences through the Thomas C. Sorensen Endowment.
Co-sponsors include:
UNL Center for Civic Engagement
UNL College of Arts and Sciences
Osher Lifelong Learning Institute
UNL Department of Political Science
Click here for audio from the event.
For more information, please contact Tarik Abdel-Monem at tarik@unl.edu, or (402) 472-3147.