Location
Country Inn & Suites, 5353 N. 27th St., Lincoln, NE
The global outbreak of the Ebola Virus Disease in 2014 raised numerous ethical questions about response.
In 2014, the Ebola outbreak in West Africa grew into a global public health emergency. U.S. healthcare facilities and local, state, and federal governments struggled to respond quickly to a highly infectious and fatal virus.
This discussion featured panelists talking about Ebola Virus Disease response and actual or anticipated ethical issues related to treatment, patient management, directed health measures, communications, and other areas. The experiences of the Nebraska Medical Center – now a co-leader of the nation's National Ebola Training and Education Center with Emory University and Bellevue Hospital Center in New York City – were highlighted as examples.
This discussion informed local and state planning in Nebraska for Ebola but was free and open to members of the public, and University of Nebraska students, staff, and faculty.
This event was co-sponsored by the University of Nebraska Public Policy Center, University of Nebraska-Lincoln College of Arts and Sciences through the Thomas C. Sorensen endowment, and the Nebraska Department of Health and Human Services.
Panelists: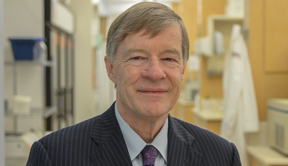 Phil Smith, M.D.
Phil Smith is a professor of internal medicine at UNMC, Division of Infectious Diseases, and Medical Director of the Nebraska Biocontainment Unit (NBU), one of only three such specialized units in the United States. Dr. Smith and the NBU were thrust into the national limelight last year when three people who had become infected with Ebola arrived in Omaha for treatment. The team provided such stellar treatment that President Barack Obama called it "world-class care" in the Ebola fight. He is currently one of three principal investigators of the National Ebola Training and Education Center (NETEC).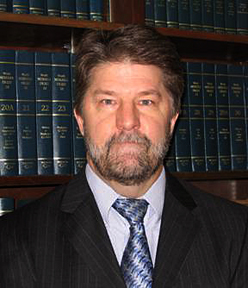 Darrell Klein, J.D.
Darrell Klein is a public health attorney with the Nebraska Department of Health & Human Services. His areas of expertise are the support of epidemiological surveillance and health data programs, public health emergency preparedness, coordination with Nebraska's local public health departments, and ongoing development and implementation of public health responsibilities with emergency management for all-hazards response. He was involved in coordinating the initial opening of the Biocontainment Unit and worked with federal partners at the Department of State and CDC.
For more information:
Tarik Abdel-Monem
(402) 472-3147
Tarik@unl.edu