Location
Nebraska Student Union, University of Nebraska-Lincoln (City Campus)
Screening of the documentary "An Inconvenient Tax," followed by a discussion with film director Vincent Vittorio and Professor John Anderson, University of Nebraska-Lincoln College of Business Administration.
"An Inconvenient Tax" explores the history of the income tax and brings to light the causes of its many complexities. The film follows the tax through wars, economic booms, and some of the most significant presidencies in U.S. history. To help crack the code, the film employs the country's top economic experts, commentators, and political voices. Noam Chomsky, Steve Forbes, Joseph Thorndike, Mike Huckabee, Charles Rossotti, Dave M. Walker, Neal Boortz, Michael Graetz, Daniel Shaviro, Ron Paul, Leonard Burman, and others discuss not only the problems America faces in the tax code, but also give valuable insights on how to move forward. Finally, the film gives a voice to the creators of several potential tax reform solutions who claim to have found a better way. In a time when many Americans are concerned about the future of the economy, rising deficits, and unfair tax treatment, "An Inconvenient Tax" provides a crucial, honest look at the income tax.
Trailer available here.
The film screening will be followed by a discussion with film writer Vincent Vittorio and Professor John Anderson. The event is free and open to the public.
This event is co-sponsored by the University of Nebraska-Lincoln College of Arts and Sciences through the Thomas C. Sorensen endowment, Government Liaison Committee of the Associated Students of the University of Nebraska, University of Nebraska College of Business Administration, Student Advisory Board of the University of Nebraska College of Business Administration, and University of Nebraska Public Policy Center.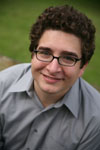 Vincent Vittorio
Vincent Vittorio founded Life Is My Movie Entertainment in 2001 as an outlet for independent film ventures. A graduate of the University of Florida, Vittorio earned a double major with a Bachelor of Science in Journalism with emphasis in Telecommunication Production along with a Bachelor of Arts from the College of Liberal Arts with emphasis in Film and Media Studies. Since 2001, Vittorio has gained extensive experience in directing and producing film and videos for creative exhibition in addition to material for corporate clients. Vincent's first feature film, Divine Reality, was award winning and a profitable venture. This success led to a series of other small independent films and television programs.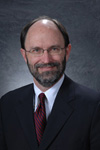 Dr. John Anderson
Dr. John Anderson is an academic economist and an advisor to public policymakers in the field of public finance and tax policy. He is currently associate dean of the College of Business Administration at the University of Nebraska-Lincoln.
His research and policy advising has been published in more than one hundred journal articles, book chapters, and government reports. A new edition of his public finance textbook will be published next year.
In 2005-06, Dr. Anderson served as a senior economist with the President's Council of Economic Advisors in Washington, DC, working with Chairman Ben Bernanke. In that role, he conducted research on tax reform and provided support to the President's Tax Panel, which made recommendations for major reforms of the tax system. He has also advised state governors and legislatures, and numerous state agencies in the United States on tax policy.
In the international arena, he has served as both an economic and educational advisor in Russia, Moldova, Montenegro, Macedonia, Bulgaria, Tajikistan, Mongolia, and China. He is currently serving as an international scholar for the Open Society Institute advising the National University of Mongolia and as a visiting scholar at an economic research institute at Peking University in Beijing, China.
Dr. Anderson earned his B.A. in Mathematics and Economics at Western Michigan University and his Ph.D. in Economics at Claremont Graduate University in California.
In the news:
"An Inconvenient Tax" Explains Confusing Financial System. (2010-11-2). Daily Nebraskan
Documentary Makes Case for Restructuring of Income Tax Code in America. (2010-11-10). Daily Nebraskan
For more information, please contact Tarik Abdel-Monem at tabdelmonem@nebraska.edu or (402) 472-3147.