On Thursday, November 6, the PPC hosted a presentation and discussion about climate change legislation and opportunities for Nebraska. Read more for the PowerPoints and a program description.
Files and presentations:
Full Audio Of The Event
David Hawkins – The Fundamentals of Climate Change Legislation
David Hawkins – Op/Ed piece for Omaha World Herald
John McClure – Climate Change: Implications for Nebraska Electric Utilities
Tim Hemsath – Existing Buildings Climate Impact
Greg Kunkel – Climate Change Legislation and the Energy Sector
Both presidential candidates support congressional legislation to help mitigate climate change—most likely in the form of a greenhouse gas emissions cap-and-trade system. Such a system would create a "carbon credit market" worth an estimated $100 billion per year and would create new opportunities for entrepreneurs, existing industries, and renewable energy from wind, solar, and biofuels. It would also provide jobs in new "green" industries. The purpose of this conference is twofold: (1) to learn about the goals and form of potential climate change legislation that will likely be considered by the new Congress in 2009, and (2) to examine the opportunities and challenges such legislation will present to Nebraska's business community, public power system, agriculture, and renewable energy industries, environmental quality and natural resource conservation and education and human resources.
Invited speakers and panelists will address these issues from different perspectives, and the program will allow time for a question-and-answer session with the audience.
Keynote speakers include David Hawkins (director of the Climate Center, Natural Resources Defense Council) and John McClure (vice-president & general counsel, Nebraska Public Power District), followed by a panel discussion featuring industry, energy, and policy experts.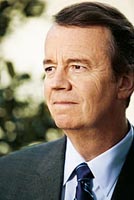 David Hawkins is the director of NRDC's climate center. He joined NRDC as an attorney in 1971 and worked on air pollution issues until 1977 when he was appointed assistant administrator for Air, Noise, and Radiation at the Environmental Protection Agency during the Carter administration. David returned to NRDC in 1981 and worked throughout the next decade primarily on reauthorizing the Clean Air Act. David was the director of NRDC's air and energy program from 1990 to 2001 until he became director of the newly created climate center. David is a recognized expert on advanced coal technologies and carbon capture and storage and is working with Congress to design a legislative mechanism to reduce global warming emissions. David has an English degree from Yale College and a law degree from Columbia University.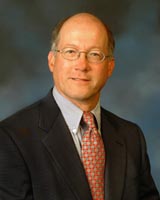 John McClure has undergraduate and law degrees from the University of Nebraska. In 1980, he joined NPPD's legal department. Since 1993, he has held several management positions involving deregulation, governmental affairs, and strategic planning. McClure is an author of the Legislature's three-year electric industry study (LR 455) and has testified at the state and federal levels on electric industry issues.
Click here for a complete list of panel participants and bios.
This event is co-sponsored by the Natural Resources Defense Council, the University of Nebraska Lincoln Nebraska Center for Energy Sciences Research, and the University of Nebraska Public Policy Center through the University of Nebraska Lincoln's College of Arts and Sciences' Thomas C. Sorensen Endowment.
In the news:
Nebraska A Winner In Next Energy Phase. (2008-11-12). Lincoln Journal Star